Finding the best quality stroller for our little one is every mother's goal, but, must it always come at an expensive price?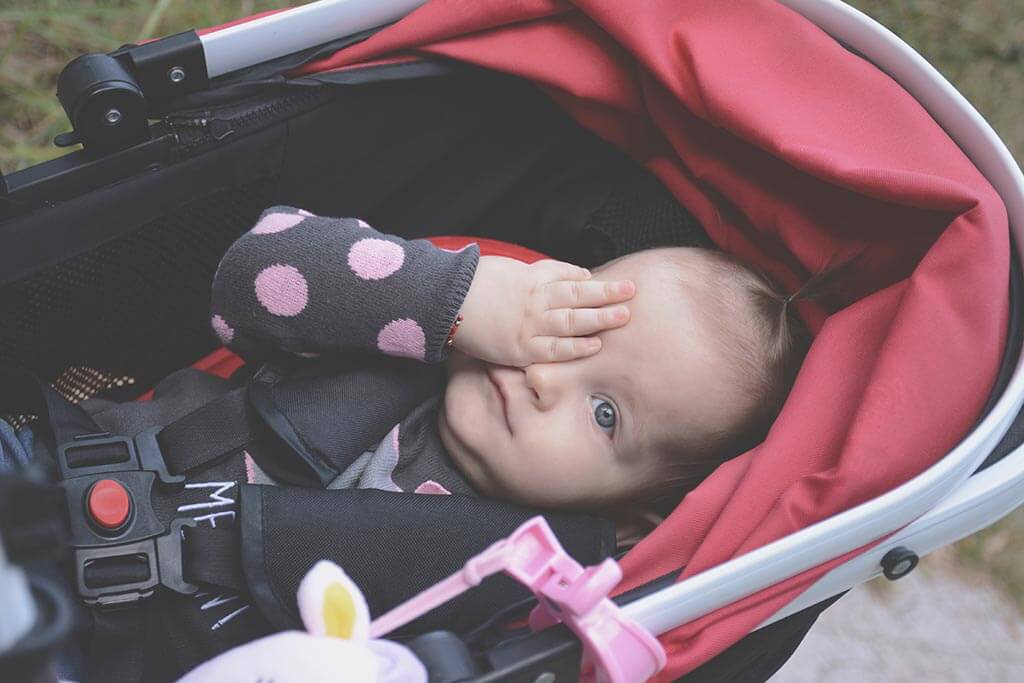 Before buying a stroller, one thing we always consider is the budget. How much are we willing to pay for a stroller?
Since strollers are designed to carry your baby from one place to another, we would want one that would provide the best security, comfort, and safety for our little one. Unfortunately, sometimes the best quality doesn't come cheap and that is one problem most of us face.
The good news, however, is that there are still a lot of affordable carriers that comes with the best qualities.
Things to consider before spending money for strollers
A lot of parents have experienced buying a stroller yet ended up not using it efficiently. There are even some who ended up buying another stroller just because the first stroller they bought did not suit their needs or the needs of their child.
That is why it is very important to think about a few things before jumping into buying a stroller.
How long do you plan to use it?
In buying a stroller, you should also the length of time you will be using the stroller.
Some strollers are made for newborns only and might only last for 6 months. There are also some strollers that can last until your baby is 3.
If you now have a newborn and you're thinking to add a new member of your family soon, you can consider buying a stroller that will be able to adapt to changes.
This way, when a new kid arrives and your toddler still needs a stroller, you wouldn't have to buy another stroller for your newborn.
Planning ahead will definitely help you save money.
Consider your location
If you live in an area with rough and bumpy roads, you might also want to consider the wheels of your stroller.
Does it have wheel-suspension? Are the wheels large to be able to maneuver well at any path?
You need to think about this too because a lot of parents regret buying a stroller just because it doesn't offer a smooth ride for their baby. And when there's dissatisfaction, you would need to buy a different one, and that would cost you money.
Consider your routine
What do you do everyday? Are you taking public transport or going up and down a flight of stairs? Are you the athletic type?
A stroller is a mother's best friend. It serves as our companion that's why it's important to really consider what you do.
You need to decide on what stroller would suit best on your everyday routine. Because by knowing your routine, you'll know what stroller would fit you and the lesser chances you'll end up spending more.
Stroller Types
Strollers come in different varieties or types. So sometimes choosing one depends on your needs or your routines.
If you're the athletic type who loves taking long runs, you might consider a jogging stroller. If you love travelling, then you might want a complete travel system.
It is good to know and differentiate the types of strollers to avoid buying one that you won't be able to use. That way, you won't have to spend more money buying a new one again.
Pram Stroller
Pram strollers are designed like a basket to allow your baby to lie flat on his back. It is spacious enough to allow your baby to stretch and sleep comfortably.
Why choose a pram stroller?
Pram stroller is perfectly designed for a newborn baby. Since carrying a newborn for a long time could strain their necks and backs, a pram stroller would help prevent that.
It is great for first-time-moms who have no babysitters and also would like to take long walks with their babies.
This stroller also comes with a large canopy – with some that offers full coverage – in order to give protection against any harsh outside elements.
Disadvantages
Being able to provide a big space for a baby, pram strollers are made bigger and bulkier than regular strollers. This makes pram a problem when it comes to parents with limited space for storage.
Another disadvantage is that some prams doesn't last longer with your newborn.
Double strollers, like the name itself, are two strollers placed together – side-by-side or front-and-back – in one stroller.
Why choose a double stroller?
A double stroller is designed to accommodate parents with twins or multiple kids. With the help of this stroller, you would definitely find it easier to watch your children. You can finally say goodbye of losing sight of one child while attending the other.
There are two types of double strollers, the side-by-side and the tandem style.
With the side-by-side double stroller, like the name itself, your children are side-by-side each other. With this, they are able to see the same view. This is really great if you have twins.
The tandem double stroller usually have a front-and-back configuration and usually works for two kids of different ages. The newborn usually sits on the back facing the parent, while the older child is at the front-facing direction.
By choosing a double stroller, it can actually help lessen your expenses instead of buying two strollers for two kids.
Disadvantages
Although nice, the double stroller do have disadvantages.
Designed to accommodate two children, double strollers tend to be bulky and take up a lot of space. Also, it may be more difficult to maneuver than a single stroller.
With the side-by-side double stroller, you might also find it difficult to go through crowds as it takes up a wider space.
In addition, most doesn't come with large storage baskets to accommodate more items needed for your two kids.
These strollers are great for strolling in parks, but wouldn't really give a lot of convenience if you do some grocery shopping.
Jogger strollers are designed for sporty parents. It is designed with a purpose to make running and jogging for parents with babies.
Why choose a jogger stroller?
If you're the athletic type of parent who loves staying in shape, then you would want a jogger stroller. With this stroller, you can definitely do your mommy duties while doing your exercise regimen.
It is designed to be lightweight with wheels that swivel for easy maneuverability even with one-hand.
What's also great about this is that you wouldn't have to worry about your baby's comfort as you jog. Jogger strollers are designed with wheel suspensions for a smooth riding experience for your little one.
In addition, this stroller type usually comes with large wheels which makes it suitable in all sorts of terrain.
Disadvantages
The disadvantage, however, is that jogger strollers usually comes at a more expensive price than your regular strollers. This is mainly because of the materials used in order to provide the best jogging experience for you and your baby. At same time, if you want additional accessories needed for your jog, they might also cause a lot.
For simple explanation, a travel system is a stroller frame with a detachable car seat. Perfect for parents who love travelling with their children.
Why choose a travel system stroller?
Travel systems are perfect for parents who loves adventures.
Since travel systems are a partner of stroller and a car seat, it would save you the time to find a car seat that is compatible with your stroller. All you need are adapters in order to attach a car seat.
This way, when you arrive at your destination, you would only need to remove the car seat from its base and attach it to the stroller frame.
Really great for set-up and go type of situations.
Disadvantages
The disadvantage of a travel system is that it is heavy and bulky. Also some may come at an expensive price.
At the same time, your baby might outgrow the car seat fast and you would need to buy a new car seat when your baby gets bigger.
Umbrella-Type Stroller
An umbrella-type stroller is the type of stroller best for parents who loves easy travels. It is lightweight, compact, and very easy to use. These strollers are designed to be smaller than regular strollers.
Why choose a umbrella-type stroller?
If you're taking public transport and always going through crowds or through tight spaces, then this might be the stroller for you. It is also great if you have limited storage in your house or your car.
It is small in size and since the materials are different than regular strollers, these type of strollers come at an affordable price.
Disadvantages
Umbrella strollers are usually uncomfortable so it's not really great for long trips. And since it's lightweight, some are not durable enough for bigger children.
In addition, most umbrella type strollers are designed to accommodate children who can sit upright so you might need to purchase another stroller to accommodate a newborn child.
Ensuring Child's Safety with a Cheap Stroller
When buying a cheap product is, is the item safe for use? This also applies in a baby stroller. It is always necessary to take extra precautions especially for our baby.
Check the safety features
When buying a stroller, it is always right to check the safety features. It is not rare how some parents complain about some features not working upon purchase.
Safety features such as a 5-point harness and brakes are made to keep our babies safe while in the stroller. That's why it's very important to check that they function well.
Give the harness strap a tug and try to push the stroller while on brake in order to be sure.
Don't hang bags on the handlebar
Some strollers are designed in order for parents to hang their bags in the handlebar. But try to reconsider this.
If the bag is too heavy, it might tip the stroller, endangering you little one
Never leave your baby unattended
This should be a standard rule. No matter how confident you are for buying a good quality stroller, it is always best not to leave your baby alone. You never know what can happen in a few minutes of leaving him.
What are the best cheap baby strollers for 2020?
We have done our research and present you the best cheap baby strollers.
The Best Cheap Pram Stroller
The Cynebaby Compact is one of the most affordable pram stroller designed. What makes it more interesting is that it comes with the best quality features.
This stroller changes from bassinet to a seat in order to accommodate your baby for three years.
With its anti-shock design, the Compact offers smooth travel with your baby in all sort of terrains. It even has swivelling wheels that rotates at 360° for easy maneuver. With the adjustable canopy, it can protect your baby from UV rays and dust.
It can even be your next shopping companion with the large shopping basket beneath for storage.
Other than the luxurious design that would definitely turn heads as you stroll, it's equipped with a lot of accessories! Truly worth the money you spend!
Additional specs
Stroller Weight – 28 lbs
Minimum weight recommended – 5 lbs
Maximum weight recommended – 50 lbs
The Best Cheap Double Stroller
The Graco Ready2grow stroller is specifically designed to accommodate two children from newborn to youth by the 12 riding options it offers.
It even accepts two Graco SnugRide Click Connect infant car seats which makes this stroller a great travel system too.
With its one-hand folding design, you can store this stroller easily. It also has wheels that swivel to provide easy maneuverability.
Since this is a tandem stroller, you wouldn't have to worry about going through crowded place. Its width is just the same to a single stroller so it wouldn't take up a lot of space.
It also comes with a large basket beneath for storage of items and you'll love the parent and child's tray for convenience on-the-go.
Additional specs
Stroller Weight – 33 lbs
Minimum weight recommended – 5 lbs
Maximum weight recommended – 50 lbs
The Best Cheap Jogger Stroller
The Costzon Baby Jogger Stroller is the best example for a quality jogger stroller at an affordable price.
This stroller is lightweight, compact in size, and folds in a few seconds.
It comes with a wheel suspension to offer a smooth run at all types of terrain. It has swivelling front wheel that is at the same time lockable in order to provide easy maneuverability and at the same time stability in your jogging routine.
This stroller is equipped with a 5-point harness for your baby's safety, a multi-position seat recline for your baby's comfort, and an adjustable canopy to give your baby some sun protection.
Bonus to that, this stroller comes with a parent and child tray with cup or bottle holders, perfect for drinks on the go.
Additional specs
Stroller Weight – 22 lbs
Minimum weight recommended – 5 lbs
Maximum weight recommended – 33 lbs
The Best Cheap Travel System Stroller
With the name itself, the Graco FastAction Fold Click Connect travel system offers you a fast response with its one second, one-hand fold design.
As a travel system, it comes with a SnugRide Click Connect infant car seat that also offers fast installation. With just one audible click, you'll know that the car seat is securely attached.
Aside from being a great travel system, Graco FastAction Fold comes with other great features such as a multi-position recline seat to provide comfort for your baby, and a canopy with peek-a-boo window to protect your baby from sun rays.
It's also very easy to maneuver and promises a smooth ride with the swivelling front wheels with suspension.
You won't also have any problems with storage as this stroller also comes with a large basket. A great bonus is a child and parent tray, both with cup holders, for drinks on-the-go.
Additional specs
Stroller Weight – 30 lbs
Minimum weight recommended – 5 lbs
Maximum weight recommended – 50 lbs
The Best Cheap Umbrella-type Stroller
The Joovy New Groove Ultralight is the best example of the umbrella type stroller that comes at an affordable price.
Like other umbrella-type, this stroller is lightweight, compact in size, and have a carry strap for easy travels. .
It can even provide a safe strolling for your newborn until he grows to up to 55 lbs. However, it doesn't offer a full flat recline so you might need to wait until your baby is 6 months before using this stroller.
It also comes with a zippered storage for perfect safekeeping of items and 2 cup holders for drinks on-the-go.
Additional specs
Stroller Weight – 16 lbs
Minimum weight recommended – 5 lbs
Maximum weight recommended – 50 lbs
Conclusion
We all want the best for our children. We want to provide them the best products of great quality however, not all of us have the money to buy expensive ones.
Well, great news! Quality items doesn't have to be expensive and this goes the same to a stroller.
Stroller manufacturers designed strollers with features to accommodate your growing child. This what makes stroller features almost similar to each other. The only difference, however, are the materials used that could have cause some products to come with higher prices.
In fact, there are a lot of strollers that comes at great quality that is very budget-friendly.
You just need to find one that can accommodate and give you what you need – a stroller that is worth of the money you pay.