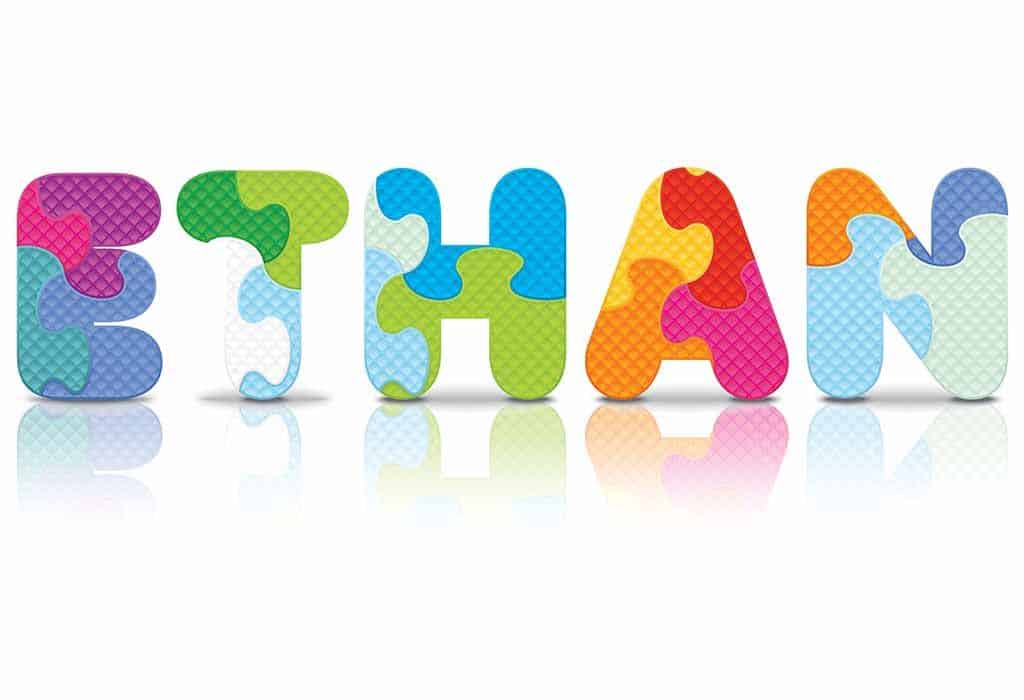 Are you christening your baby with a suitable and adorable name like Ethan? Let's help you find a perfect nickname to match. This article is a collection of the coolest, most cute, and most unique nicknames for Ethan.
Thoroughly researched, this list contains everything you need to know about the meaning, origin, variations, gender, and pronunciation of Ethan.
Ethan Meaning
Ethan is of Hebrew origin and is mainly given to male children. It means firm, strong, enduring, and long-lived, having eight appearances in the Hebrew Bible. It can be spelled or pronounced as Eitan, Etan, or Eytan.
Is the Name Ethan a Rare Name?
The name Ethan was rare until after 1988, when it rose to popularity in the top 100 in 1989, top 50 in 1997, and top 5 from 2002 to 2016. Although there has been a slight drop, it has maintained the top 15 names in the past years.
Is Ethan a Nice Name?
Ethan is a name that represents strength and wisdom with a connection to the Bible and pop culture. The name is classic and has a place as one of the most famous solid names for boys in the US.
How Popular are Nicknames for Ethan?
Nicknames for Ethan are trendy, all thanks to celebrities like Ethan Hawke and Tom Cruise, who featured the role of the legendary secret agent Ethan Hook. So your little one can also trend with these nicknames.
Variations of Nicknames for Ethan
The Ethan name has been modified to find relevance in other languages and cultures. Some of the fantastic variations are;
Eitan – Hebrew
Aithan – Greek
Ethen – German
Etan – Latin
Izan – Spanish
30 Middle Names for Ethan
This list covers the 30 best names that go well with Ethan, their meaning, and their origin.
Aaron – Hebrew: "High mountain"
Adler – German: "Eagle"
Bancroft – English: "Field of beans"
Basilio – Greek: "Royal; Kingship"
Cyrus – Persian: "Lord"
Cristiano – Italian, Portuguese: "Follower of Christ"
Cornelius – Irish: "Venerable"
Dale – English: "Valley"
Daniel – Hebrew: "God in My Judge"
Darius – Persian: "Mountains possessions well"
Edgar – English: "Wealthy spear"
Eli – Hebrew: "Ascension
Fabiano – Italian: "Bean grower"
Falcon – Latin: " Bird of prey"
Giovanni – Italian: "Gift from God"
Harrison – English: "Son of Harry"
Ivan – Slavic: "God is gracious"
Isaac – Hebrew: "He will laugh"
Jacob – Hebrew: "Supplanter"
Jordan – Hebrew: "To descend"
Kane – Irish: "Battle"
Kirby – German: "Settlement by a church"
Lamario – Latin American: "Manly or god of war"
Levi – Hebrew: "Joined together"
Meridian – American: "Midday/Pinnacle"
Mason – English: "Stoneworker"
Napoleon – Greek: "Lion of the new city"
Nicholas – Greek: "Victory of the people"
Oliver – English: "Oliver tree"
Salvatore – Italian: "Savior"
35 Cool Nicknames for Ethan
If Ethan is a name you admire and would love to bear or christen your male child, you can get the most excellent nickname for Ethan to adopt. Here are 35 cool, smooth, and classy nicknames for Ethan and their meanings you can select from;
Ethanuel: This is a Christian name coined from Emmanuel, and it's an excellent pick for Ethan
Ethel: An English-rooted nickname for Ethan, and it represents "Nobel"
Superman: It's adapted from the original interpretation of Ethan, that is, "Strength"
Ethorn: This means a bully or troublesome nickname for Ethan
E-Town: A name was given to someone introverted and private
Etahn: An unusual nickname for Ethan which can be used online as a username or screen name
Ethanos: Adapted from the name of a fictional character in Marvel Comics
Easy E: Given to one who is pleasant, simple, and easy-going
Thantastic: For a "fantastic" person named Ethan
Big E: A muscular or big person who bears Ethan
Ethian: A name for a Hebrew diminutive of Ethan
Eitaan: A popular name for one who bears Ethan in Israel
E-tain: Given to one who is vibrant
Endurance: Culled from the literal meaning of Ethan
Thanos: The famous Marvel supervillain
Han: A short and crispy cool name for Ethan
Hannie: An adorable way to pronounce 'Han'
Esthy: An excellent way to call someone close to you
Aethon: An ancient Greek word – "aithon," meaning blazing, shining, or burning
E: Representing the initial Ethan, which is also a cool form of calling the name
Hawk: This takes after the popularly loved actor Ethan Hawke
E-ten: Represents an Ethan who is ten on ten
E Dawg: Cool for a homeboy bearing Ethan
Eithen: A name for a Hebrew diminutive that isn't that popular
Etaliano: Adapted from the word Italiano, it's a pun nickname for Ethan given to an Italian boy
Etienne: a French variant nickname
Greethan: Culled from a popular village name in England, Greetham, and suitable for a London boy
Ethanator: For an Ethan who is a terminator
Eth-anol: Culled from the popular chemical compound, Ethanol and given to a boy who loves science
Ethawn: A variant form of the Hebrew name
Eathan: A modern variant form of Ethan
E Thug: The word 'Thug' initially referred to goons in India. Invariably, it makes a rowdy nickname for Ethan
Eagle: The bird naturally fits royalty and is given to anyone cool with it
Champion: A rhyming nickname for Ethan given to one an all-time winner
20 Cute Nicknames for Ethan
Based on a person's character, some nicknames better suit one than the other. If you're a fan of cute and cuddly nicknames for Ethan, then this list is for you as we explore 20 cute names and their meanings.
Ethy: Cute modification for Ethan for a loved one
E Bear: Lovely and chubby-looking Ethan
Tin Tin: A darling name for one who's fond of comics
E-pie: Having a 'pie' in your name sounds good and cute
Tanny: A cute name for a tiny Ethan
Honey pot: A nickname for an Ethan whose loveliness is boundless
Eth-Hon: A unique twist for an endeared Ethan, representing 'honey'
Theo: A strict nickname for Ethans of all age
Ethy Bean: Culled for the cute and delicious jelly bean that Ethan is
Li'l E: For a little star called by his family and friends
Glee-Tan: For a lovely Ethan that is delightful and super pleasant
Thanie: Another variation of the nickname Ethan/Thanny
Etha-Bubba: Suitable for an Ethan, considering a brother
Ethsie-Weetsie: For the thinnest and most wonderful Ethan ever known
Eeth: A short form of Ethan, meaning 'fearless'
Eian: A Hebrew nickname meaning "God is Gracious"
E Bae: A cute boyfriend's name for Ethan
Ellen: For an Ethan that admires the Ellen DeGeneres show
Ethic: More or less like a business name
E-Train: For an Ethan that walks a lot
20 Famous People with Nicknames for Ethan
Recently, the Ethan name has grown exponentially in popularity. Notable and famous people who bear the name Ethan are;
Ethan Green Hawke – American writer, actor, and director
Ethan Allen Brown – A Democratic-Republican
Ethan Zohn – Former American Soccer Player
Ethan Luck – Musician
Ethan Coen – Film Director
Ethan Peck – Actor
Ethan Phillips – Playwright and Actor
Ethan Watts – American Volleyball Player
Ethan Zuckerman – American Writer and Computer Scientist
Ethan Gaga – Canadian Soccer Player
Ethan Canin – Educator and Actor
Ethan Moreau – Ice Hockey Player
Ethan Gutmann – United States Human Rights Activist
Ethan Suplee – Actor
Ethan Allen – American Baseball Player
Ethan Allen Hitchcock – US Army Office
Ethan Avram Berkowitz – American Politician, Businessman, and Attorney
Ethan Vogt – American Filmmaker, Visual Artist, and Festival Producer
Ethan Juan – Taiwan Actor