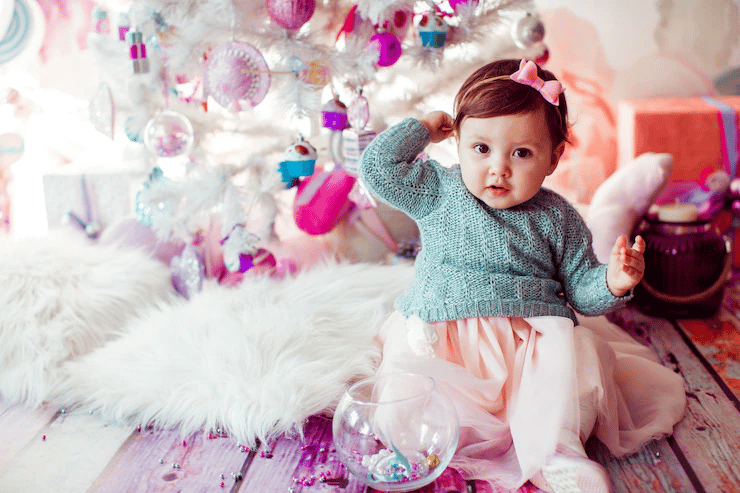 Image source: Freepik
Emily. If you want a name that sounds prominent, timeless, and will never go out of style, this could be the one. A renowned family's influence likely contributed to the name's enduring fame. Still, its prominence as one of the world's most well-known brands is unmatched at the present time.
Nicknames for Emily Overview
Gender:

Commonly given to females and its masculine names are Emil and Emilio

Pronunciation:

Em-i-lee

How to spell:

Its spelling depends on its variations.
Personalities and characteristics: 

Named after the Latin verb 'aemulari', which means "to imitate," Emily has had a steady rise in popularity over the years. She never shies away from a challenge and is always prepared to pitch in and help. Her meaning, "industrious," reveals that she is an artist, a saint, and a hard worker at heart.
Meaning of Emily
The prominent Roman family surname Aemilius served as the inspiration for the name Emily. Both the Latin word aemulus, meaning "rival," and the Greek word aimylos, meaning "shrewd" or "persuasive," have been proposed as possible origins for the name.
Emily's Popularity 
Image source: SSA.gov
This graph from the US Social Security Administration shows that the number of people given the name Emily increased steadily between the years 2000 and 2007. It stayed in the top 25 all the way up to the present day, showing no signs of slowing in terms of popularity.
Variations of Name Emily
Emily has been a prominent name and has been used for decades in different languages worldwide including Romanian, Italian, German,Russian, and Spanish. Other variations of this name are as follows:
Emiliya

(Bulgarian)

Eemeli

(Finnish)

Émilie

(French)

Emili

(Hungarian)

Emilía

(Icelandic)

Emīlija

(Latvian)

Emilis

(Lithuanian)

Emília

(Portuguese)

Emelie

(Swedish)

Emlyn

(Welsh)
12 Short Nicknames for Emily
Some people will always find a way to make your name shorter, no regardless of how short it already is. A shorter form of the name, especially if the longer form is very common, is a great way to stand out in a crowd.
E
Em
Ems
Mils
Emy
El
Esme
El
Mil
Mily
Mia
Mel
12 Good Nicknames for Emily
Every person is given a nickname, and so is Emily. Each nickname comes with a meaning too. The following are some of the good nicknames you can give or suggest for Emily.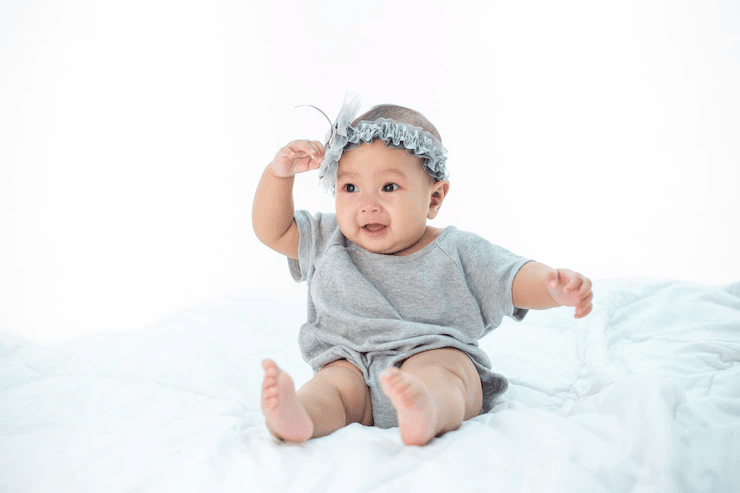 Image source: Freepik
Emma

– aspires to be successful 

Emmy

– referring to the Oscar Award

Emz

– short nickname for Emily

Meli

– sweet 

Melia

– a variation of Milly

Emalia

– modest

Milly

– Emily without the "E"

Emilia

– cheerful and adorable 

Lee

– hardworking

Mel

– artistic

Mills

– short form of Emily

Eme

– spontaneous
12 Middle Names for Emily
Having a middle name or 2nd name adds elegance and uniqueness to a name. Sometimes, you can also come up with the first two letters as the nickname. Here are our suggestions for Emily.
Emily

Beatrice

– brings joy

Emily

Amber

– jewel; the sky

Emily

Jasmine

– God's gift

Emily

Arabella

– prayerful (Latin); beautiful (English)

Emily

Hope

– faith; desire of fulfillment

Emily

Florence

– flourishing, blossoming

Emily

Grace

– goodness, generosity, and charm

Emily

Harper

– harp player; angelic qualities

Emily

Darcie

– dark; dark-haired

Emily

Zara

– radiance

Emily

Violet

– beauty and grace

Emily

Summer

– English word 'sumor' meaning warm season
12 Cute Nicknames for Emily
Giving a cute nickname for a baby or any one named Emily is a great way to show fondness and love. You can try these nicknames.
Smiley

– frequently smiles

Lovely Emily

– gorgeous

Emmy Belle

– quite reserved

Emzy

–  shy

Emmi Bear

– sweet and cute 

Miley

–  like 'Miley Cyrus'

Emi Love

– adorable 

Lily

– very caring 

Michi

– ideal 

Lee Lee

– strong individual 

Emem

– makes you happy

Emzie

– you care the most about
12 Funny Nicknames for the Name Emily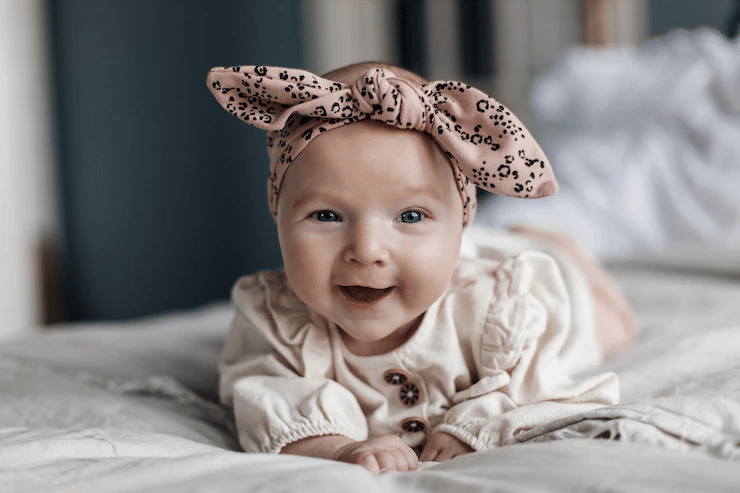 Image source: Freepik
We gathered nicknames for funny Emily that you can use for your baby or suggest to anyone who got a child named Emily. 
Emo

–  punk 

Meme

– very amusing 

Emlo

–  nice 

Milu

–  loves Math

Emster

– a jester

Emigrant

–  it rhymes

Memily

– Emily with an M

Emillionaire

– rich 

Emtrooper

–  from the movie Star Wars

Emmibullicion

– loves farming

Lulu

– outstanding 

Emi Fuzzy Bear

– reminds you of a teddy bear
12 Unique Nicknames for Emily
Who wouldn't want to be unique? Most parents choose to be creative in giving nicknames to their kids that will make them stand out. Here are some of the unique ones for Emily.
Miamore

– my love

Lee

– meadow or clearing

Miel

– honey

Michiquita

– my little girl

Emm

– the whole or universe

Emalia

– universal and weary

Ily

– 'i love you'

Emzie

– independent and patient

Emz

– charming

Emmy Belle

– universal and beautiful

Mimi

– wonderful; loveliness

Lee Lee

– strong individual 
12 Alternative Names for Emily
Emily is a well-established favorite among parents naming their daughters, even if it is becoming somewhat of a cliché. In order to stand out, consider these alternate options.
Aimee

– beloved

Emery

– industrious

Berry

– small fruit/ sweet

Elodie

– foreign riches

Everly

– boar; meadow; clearing

Ivory

– pale white

Mia

– beloved

Verity

– truth

Melody

– music

Rosemary

– dew of the sea

Cecily

– heaven

Amelie

– industrious
Nicknames for Emily: Common FAQs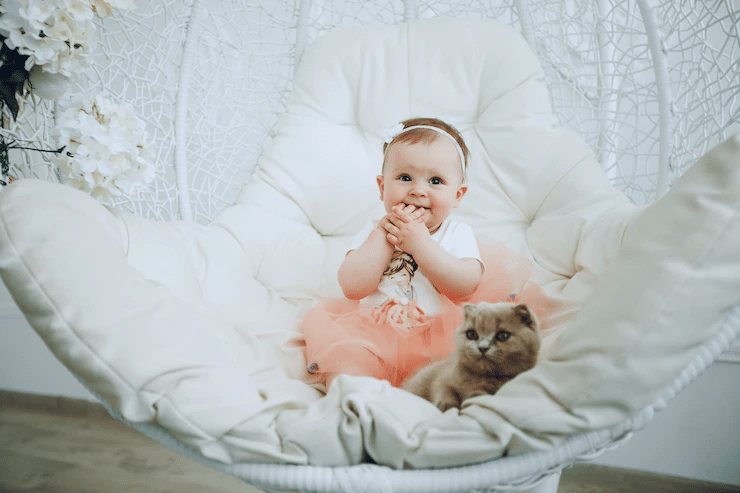 Image source: Freepik
Is Emily a rare name?
Given that the name Emily is very much famous up to the present times, it is not rare but a common name. Nevertheless, it's still a popular choice among expecting parents.
What names go with Emily?
Emily goes well with a wide range of names, from flower names, short names or longer names and also unique names. After all, it is the parents' personal preference and where they based it is their choice.
Can Emma be a nickname for Emily?
Yes, without a doubt. Everyone has the freedom to choose in today's society in practically any situation. Whatever your heart desires, as long as it doesn't sound foul, is an acceptable nickname you can give to Emily.