The internet is a massive digital playground! Look up stuff, watch cool videos, and play with friends anytime and anywhere with a few clicks and keystrokes. But the best websites and resources for children are those that combine the fun factor with a good dose of educational content.
And in this list, we will look at 100 of the best learning websites and resources that you and your little one should check out!
Contents
---

The Arts
Want to paint like Pablo Picasso? This digital tool lets you do just that! Using the outstanding features drawn by the famous Spanish artist, anyone – from kids to grown-ups – can create digital Cubist paintings a la Picasso with a few clicks and drags. And if you need inspiration, drop by the gallery to marvel at the works of other users.
This web feature by the Museum Of Science gives kids the chance to peer into the mind of Leonardo "The Renaissance Man" Da Vinci. Learn how the Italian genius changed the world of art with his golden ratio, bridged the gap between ancient beliefs and rigorous scientific methods, and created machines that are hundreds of years ahead of their time!
Everyone loves a good comic strip, and kids can create one with this easy-to-use online tool. Want to get started but don't know where to begin? Check out Make Beliefs Comix' writing tools and prompts to get some ideas.
This fun website takes the little ones on an interactive and informative tour of art and its history. Packed with digital art-making tools, young visitors are encouraged to unleash their artistic side. Grown-ups, on the other hand, can join in the fun with excellent resources for parents and teachers from the National Gallery of Art.
Whether your kid learns in the classroom or at home, this website has a ton of fun content to enrich your child's art education. With 81 arts games, 87 arts investigations, and an exclusive series to boot, Artsology will keep the entire family busy (in a good way) for hours on end!
The homepage of the world's favorite crayon brand features loads of beginner-friendly DIY crafts and downloadable coloring pages. And if you want to teach your child how best to use his box of crayons and colored pencils, the "Art Techniques" section will get you started on the right track.
Getty Games will teach your child how to make art at home. But that's not all! Kids can also test their detail-finding skills with the "Detail Detective," sharpen their memory with "Match Madness," and hone their problem-solving and shape recognition skills with jigsaw puzzles.
Bomomo is built with a simple goal in mind: help the young and young-at-heart create digital paintings. The catch? You have to use an animated brush, and it's not the easiest tool to control! But who knows? You may just end up creating a beautiful piece of abstract art instead!
Paper Critters is an online application that lets children create and share digital paper toys! Inside the "Toy Creator," one can make their cute, evil, loyal, or rebellious critter. And don't forget to drop by "The Colony" to view over 6,000 digital toys created by other users.
The Toy Theater offers an extensive list of on-screen art activities for little learners – from making movies with stickers to making a stop-animation sequence. The art section of the site also introduces kids to different art-making techniques like Henri Matisse's use of cutouts.
---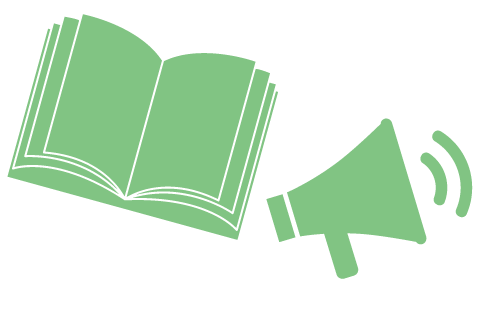 Literature And Languages
The online home of the world's largest children's books publisher is, of course, worth checking out! Random House Kids published critically acclaimed titles including Margaret And The Moon and How The Grinch Stole Christmas by Dr. Seuss.
Duolingo's promise? Learn a language for free, forever! With bite-sized and gamified lessons that teach Spanish, French, Italian, and other languages, kids are sure to have a fun time developing their communication skills in this interactive website.
Running out of captivating tales to tell? Visit One More Story! Boasting a library of award-winning picture books read aloud by professional actors, you and your child can sit back and relax while listening to titles such as The Emperor's Egg, Zelda And Ivy, and more.
iStoryBooks brings the world's best books into one read-aloud website. Their free section offers narrated versions of age-old classics like Cinderella, The Ugly Duckling, and Little Red Riding Hood. And if you're looking for a read that will help your child in the classroom, their educational series is a good place to start.
KidsReads is part of the Book Report Network, a group that guides readers with in-depth book reviews, inspiring features, and author interviews. The website's series feature will introduce you to over 190 book series organized by age range so you can pick one that's appropriate for your child.
Lisa Bartle, a reference librarian at the California State University, maintains the DAWCL. Note that you won't find actual books in the database. However, the tool lets you uncover award-winning titles depending on the age of your child, gender, historical period, and other criteria.
If your child is a massive potterhead, bookmark this website now! The Harry Potter Lexicon lets you and your young ones explore everything in the fictional yet rich world created by J.K. Rowling – from magical spells, characters, to mythical creatures and more in between.
The site is specially designed for readers up to 12 years of age. But their parents, teachers, and anyone else interested in reading are more than welcome. The Bookhive houses hundreds of recommended book reviews, and users can even search for books using many criteria including author, title, and reading level.
The guys behind Book A Minute understand that one's free time isn't always proportional for their passion for reading. Their ultra-condensed books allow readers to get the scope without burning the midnight oil. Handy for dealing with those mammoth-sized book reports!
The CBC is a trusted association of children's book publishers, one that supports kids' books and promotes the reading habit. Their homepage is a shortcut to newly released titles and anticipated best-sellers, thematic reading lists for all ages, the best STEM books, and more.
---

Sciences
Studying the human body is a complex undertaking. But Biology In Motion keeps things fun by using cartoons to depict body parts, cells, and the tiniest micro-organisms. Learn essential biology terms with a drag-and-drop game. Gain a better understanding of the evolutionary process with the Evolution Lab. And learn bodily processes like energy storage and fat digestion in a fun and simple way.
"Ology" means "the study of." And in this website from the American Museum Of Natural History, kids can explore and learn a broad range of subjects. Want to learn more about the people and cultures in the past and present? Click on the anthropology section. See bacteria, viruses, and other microbes in action at the microbiology section. And discover how the grey matter between the ears works in the brain section.
Zoom Sci is an extension of PBS Kids. The portal mixes hot science with cool ideas using games and printable activity sheets sent in by other kids. Zoom Sci also has a section dedicated to parents and educators. But most interesting perhaps is their forum page where young readers can mail in their thoughts, art projects, discoveries, and even their most embarrassing experiences!
So your little one has always been fascinated by what's out there? The NASA Kids Club may just bring out the astronaut in him/her. This light-hearted and fun extension of the NASA lets children learn more about the organization's previous missions, go on an expedition with Buzz Lightyear, see the earth from outer space, and play fun games.
As the name suggests, this award-winning website shows you how stuff works – from strange and unusual facts in the animal kingdom, how fireworks burst into different shapes, to preventing and treating the symptoms of various illnesses. Check out the website to satisfy your curiosity and expand your insight about the natural world.
Physics may not be the most exciting subject for children to study. But when you toss in a robot Einstein and roller-coasters into the mix, learning physics takes a fun turn. Discover how amusement park rides barrel down at 60mph and perform death-defying loops while keeping everyone safe.
Dr Universe is a scientist cat who loves digging through dirt, gazing at the stars, and askings lots of questions since kittenhood. A science education project made possible by the Washington State University, Ask Dr Universe explores a range of subjects and answers smart questions from curious kids around the world.
BrainPOP is an online resource aimed at helping children better understand their world. By combining humor with engaging games, movies, and activities, Brainpop encourages young visitors to engage in curiosity-driven learning. Their science section is all-encompassing – packed with lessons about genetics, forces of nature, outer space, and more.
Bill Nye, the science guy, has been teaching the intricacies of science to viewers of all ages since 1993! On his website, you'll find many educational resources for kids and adults alike – from hands-on lessons known as Home Demos to episode guides packed with useful tidbits.
If you want to know what's the largest carnivorous fish or the deepest cave in the world, Extreme Science is the place to be. The website is dedicated to finding the biggest and the best in the world of extremes, while providing science-backed explanations about what makes each entry the most extreme of its kind.
Children aspiring to reach the stars have a lot of learning to do. And they can start their journey at the Starchild, a collaboration between HEASARC and NASA. The website's 2 levels of learning introduce young astronomers to the solar system, the universe and its mysterious components, and other interesting space stuff.
Science4Fun is a place where young learners can discover more about science in a fun and light-hearted way. The website looks at a long list of interesting topics related to science. And with every article and experiment written in simple English and presented with lots of pictures, understanding complicated scientific concepts becomes way easier.
The website was built for children and educators looking to learn more about the nervous system. Neuroscience For Kids takes you on an exciting tour of the brain, spinal cord, and other components of the nervous system. The fun activities and games, on the other hand, helps one understand how these invisible parts of the body help us do what we do.
FT Exploring is all about energy and how it works. The website teaches the basics of energy flow and how the same principles work in nature, living organisms, and today's technology. Visit the site and learn the basics of photosynthesis, the different types of energy, laws of thermodynamics, and more.
Popular Science brings you the latest news and updates from the world of science, health, space, and technology. And to whet your child's appetite for tinkering, check out the DIY projects from the editors of the PopSci magazine.
This online encyclopedia is brought to you by cartoonist Tim Hunkin. Using illustrations and cartoons, The Rudiments Of Wisdom teaches and covers just about everything there is to know – from scientific methods like carbon dating, Darwin's theory of evolution, to the history of insecticides.
This resource from Annenberg Learner answers just about any question a child may have about volcanoes: How do these majestic yet dangerous geological features form? Why do volcanoes erupt in different ways? What happens when one erupts? And can we predict if a volcano is about to let some steam off?
Earth is the only habitable world we know. But countless other worlds exist out there. If you've ever wondered what you might weigh outside of earth, this section of the Exploratorium will give you answers. Just enter your weight, press "calculate," and marvel at the results.
Science Made Simple has been simplifying science for children, parents, and educators for over 20 years and counting. The website contains experiments and projects designed and tested for kids. And to make sure you and your child get accurate information, every easy-reading article is written and reviewed by scientists.
---

Animals
If the family can't make it to the San Diego Zoo, a visit to its online kids portal is the next best thing. The animals section lets your child meet elephants, orangutans, cheetahs, and lions online, while the interactive games test their eye-and-hand coordination. Oh! And don't forget to check out the animal cams to see your favorite zoo-dwelling creatures go about their day.
This section of Kids Biology features a database where little ones can learn about hundreds of animals from the safety of their room. Every animal in the database comes with a short introduction along with interesting bits about the class it belongs to, what it eats, and where it lives.
The difference between cold-blooded and warm-blooded animals are not apparent unless you shed infrared light on them! The Infrared Zoo does just that, revealing interesting things you won't get from a visible light image.
The animals section of Discovery Kids has just about everything a curious kid could ask for. Galleries of slithering snakes and big bears? Check! Free coloring pages of their favorite animals? Check! Interesting trivia, videos, and games? A big fat check!
On this website, kids and parents alike can learn more about endangered animals from the far-flung corners of the world. Each animal page is packed high-resolution images that young readers will love. Read on and see what makes every animal unique and get useful wildlife conservation tips while you're at it.
A-Z Animals is an online encyclopedia where visitors can read about their favorite animals – or discover new creatures. If you've never heard of the anatolian shepherd dog or the dwarf crocodile, check out their pages on A-Z Animals to learn more.
This list from Commonsense Media showcases kid-friendly TV shows starring animals. The list is quite a mouthful, but you can filter the entries by age group with a simple click.
You've seen Discovery Kids' section for animals, but Nat Geo Kids is not to be left behind! Their animal section boasts not just a wide selection, but a filterable search tool, too. Simply pick the type of animals you want to explore (ex: reptiles, mammals, dinosaurs). Choose where they live, and you are served with entries that fit your criteria.
While other sites in this list have a light-hearted approach, the World Wildlife Fund takes a serious stance. Reporting on the deteriorating state of wildlife around the globe, the site aims to raise awareness and support to conserve endangered species.
Switch Zoo started as a small project with only 9 pages. Fast forward to today, the website now features 142 animals, fun games, a reference section and more. User-created content also abounds on the Switch Zoo, with poems, artwork, and lesson plans created by visitors.
---

Math And Computers
Nerds rule the world! Bill Gates built Microsoft, Mark Zuckerberg created Facebook, Jeff Bezos made Amazon, and the list goes on and on. And if you want to set your child on the nerdy path to winning at life, this short compilation from PBS Online makes for a good introduction.
Khan Academy is a non-profit website that offers practice exercises, instructional videos, and online lessons across a range of subjects – including math, engineering, and computing. With a personalized learning dashboard, kids and tweens are encouraged and empowered to learn at their own pace outside the classroom.
Free Printable's math section is heaven-sent for parents, teachers, and self-learning kids. Whether your child is studying number sequences, memorizing the multiplication table, or working on fractions, you're bound to find the right printable worksheet for the job.
Hooda Math shows that math isn't just about numbers. With over 100 games across different math subjects on offer, you will find the math game to suit your needs whether your child is a kindergartener, a 5th grader, or a high-schooler.
Anyone can learn how to code, and Code.org proves it! With 20-hour courses that teach the fundamentals of computer science, even kids as young as 4 years old can learn how to create computer programs, while developing their problem-solving skills and persistence in the process.
Like Hooda Math, Funbrain is built for teaching math with the help of fun and visually appealing games. The games are categorized by grade, allowing parents and teachers to pick the game that matches the student's skills.
Code Combat takes advantage of the new generation's love for gaming. It provides a platform where learners can develop their computer science and coding skills while playing a game. Their introduction to computer science is free for all and teaches students the basics of programming syntax, strings, and proper structure.
If your child is struggling with the multiplication table and losing self-confidence, Multiplication.com's games can help. The games are built based on a memory technique that has helped millions of users get a better grip on their times' tables.
IKnowIt.com is an interactive math practice website built for kids from the ground up. The website's design is colorful yet clean and easy to navigate. And with exercises for little ones in kinder all the way to fifth grade, IKnowIt.com can help develop your child's math skills for years to come.
---

History
This website from BBC is child-friendly and entertaining even for grownups. Starting from ancient Greeks and ending with World War 2, kids can get a sense of what living in a bygone age feels like.
Ducksters is an info-packed website designed as a homework aid. A godsend for kids looking for a convenient, fast, and, fun way to read about their favorite historical figures – from world leaders like Winston Churchill, artists like Leonardo Da Vinci, to trailblazers like Marco Polo.
Digital History is a comprehensive collection of history lessons made for students and teachers alike. The website takes you through different eras like the arrival of the first Americans, the Great Depression, all the way to the 21st century. And with well-documented sources and references, history buffs are only a click away from gaining more knowledge.
Time For Kids is the child-friendly version of the American weekly news magazine. Time For Kids meets national and state curriculum standards, while packing a lot of features, tools, and other pieces of content that inquisitive young readers gravitate to.
Once featured in the New York Times, History Teacher is packed with goodies that little history geeks will surely appreciate. From a humongous collection of reference sites to review pages that prepare learners for history exams, this website has it all.
The History Place is an online resource for children, parents, educators, and just about anyone who wants to delve deep and learn about the country's past. Among the site's highlights is a 6-part chronological history of the American Revolution, the timeline of the US Civil War with quotes and photos, and a collection of factoids and portraits of the US presidents.
Learning about the first World War won't be complete without the rotogravure images prevalent at the time. This digital collection maintained by the Library Of Congress used 3 primary sources: The War of the Nations: Portfolio in Rotogravure Etchings, the New York Times, and the New York Tribune.
Abzu is edited by Charles Jones, the head librarian of the Institute for the Study of the Ancient World. This open-access extension of ETANA is a useful tool for anyone looking to learn about the ancient Mediterranean world and Near East regions.
This website is designed for anyone who wants to explore early American history and culture. Common-Place may not be as formal as a scholarly journal, but it's a bit more serious than the usual digital magazine.
This presentation of Library Of Congress contains resources, documents, and other interesting facts about the Spanish-American War. The resource also looks at the people who played a crucial role and fought in the conflict, including US Presidents Grover Cleveland, William McKinley, and Theodore Roosevelt as well as Jose Rizal and Emilio Aguinaldo from the Philippines.
Established in 1996, this online sourcebook from Fordham University has all-things Medieval history. The resource is divided into 3 sections: selected sources which contain excerpted texts for educational purposes, full-text sources, and a collection of biographies of saints during the ancient, Medieval, and Byzantine era.
---

Social Sciences
Social Studies For Kids is updated weekly with several kid-friendly sections. The history portion of the website explores periods of note in world history including the Middle Ages, the Renaissance period, and more. Economics, geography, and sports are also on the menu, while the current events section brings the latest news tailored for young readers.
If your child is wondering how the US government works, this website can be a good place to start learning. Built for readers aged 4 to 14 years old, young ones can find out more about the engine that runs the country – how laws are passed, the intricacies of elections, important historical documents, and more.
The Industrial Revolution during the 1800s changed the world in more ways than one. Machines replaced manual labor in many industries, leading to a major increase in population and living standards. In this animated and flash-based lesson from Prentice Hall, students see how the northern and southern regions of the country took different paths during the transformation.
After 2000 years since the Ancient 7 Wonders Of The World have been defined, we now have the new 7 wonders – all magnificent in their own way. From the Petra in Jordan to Christ The Redeemer in Brazil, this website gives kids and adults alike a glimpse of each breath-taking site.
Every parent seeks to raise a responsible and law-abiding family. And in this section of Laws.com, children can learn about the laws that keep our society in order. On the other hand, the "Quick Guide" section gives young ones an insider look into the lives of the great men and women that helped build the USA as it is today.
This project was started by over 4,000 people from across the nation along with members of the Congress. The aim? To celebrate America's rich and diverse culture! The team behind Local Legacies recorded the arts, crafts, customs, and signature events representative of a community, and you can find them all here.
As you may have guessed, this portion of the Walt Disney Company website has a nice thing or two in store for the entire family. Whether you're looking for a Disney-inspired recipe, a list of kid-friendly apps, or crafts to keep the young ones busy, you're bound to find what you're looking for with a simple click and search.
Seussville is the official website of author extraordinaire, Dr Seuss! Visitors are welcomed by none other than the Cat in the Hat and are treated to a plethora of Seuss-y goodies including fun games, illustrated character guides, and resources for educators and parents.
Digital citizenship wasn't a concern decades ago. But with everyone owning a computing device and connected to the internet, personal cyber security is now a big deal. This presentation from ABCYa! teaches little ones to stay safe online by using 5 easy-to-remember rules.
Civics is the study of the theoretical, political, and practical aspects of citizenship. Not the easiest subject to digest, especially for students whose native language isn't English. But with easy-to-understand words and tons of pictures over at EL Civics, ESL students can learn about the US government, history, citizenship, and culture with ease.
Memorizing the capitals of the world's nations may feel dull, but not with this game from Arcademics. Help the country toad reach safety by clicking and matching the corresponding country of the capital shown at the bottom.
---

References And More Fun Stuff
Built and maintained by a particular Dr. R. Jerry Adams, the Awesome Library is a massive compilation of educational resources across different subjects for different audiences. With 37,000 carefully reviewed resources, doing homework is so much easier with this online library.
This website by the National Endowment For Humanities compiles the best kid-friendly lessons on humanities on the web. Perhaps EDSITEment's most notable feature is the calendar where students can look up events that made history. Clicking on one of the events will take you to related lesson plans, websites, and other learning resources.
If your child loves the Sesame Street TV show, their online home is a must-see! With toolkits that teach parents and kids how to win at life, apps, and e-books that feature Elmo and friends, and fun games for the entire family, you too would want to stay at Sesame Street.
Frank is the Fact Monster. And with the site's built-in dictionary, almanac, encyclopedia, and other resources, Frank will help you find facts and do your homework. But if that gets stale, you can count on the Fact Monster to serve up some fun games and trivia quizzes to keep the fun flowing.
If you're wondering if school is canceled due to snow, this website will keep you in the loop. This free public service uses cutting-edge technology to gather, store, and present data relating to cancellations and delays.
Kids.com is packed with fun games that encourage learning and internet safety. But that's not all! With a chat room and virtual world built for the young ones, the website lets children socialize and find like-minded folks from the comfort of their own home.
Encyclopedia.com is a premier collection of online encyclopedias, boasting about 200,000 reference entries from sources you can trust (and cite in homework). The Oxford University Press and the Columbia Encyclopedia are among its credible and published sources. And the best part? Access is free!
This website is one of the oldest and most respected online homework helpers around, featured in the New York Times, Boston Globe, and People Magazine to name a few. Since 1996, BJPinchbeck.com has curated and reviewed some of the best educational resources for kids and students.
This subscription-based resource is an online and expanded version of The World Almanac For Kids, made better by other award-winning sources like Facts On File and World Almanac. The contents make for a good companion to state and national curriculums, and curious kids and parents can take a free trial to see what's inside.
This section of the Toronto Public Library is oozing with online goodies for kiddies – from jokes, books, and stories, to games. And if you need help with homework, the "Explore & Learn" section has info-packed resources for just about any school subject.
---

Money And Business
Learning about money management and business skills takes a fun turn with YoungBiz. The website contains games and books that teach the basics of starting a business, personal finance, and leadership. Not to mention their curriculum meets the USA National Educational Standards.
Established in 1995, Kids' Money is all about providing educational opportunities for children so they can develop sound skills and habits as they grow up. Start with the top 10 list of most important financial concepts every child should learn.
Rich Kid Smart Kid is a child-friendly initiative of The Rich Dad company. The website teaches challenging yet important subjects like starting a business, managing finances, and investing with the help of fun games and a duo of cute cartoon mice.
This official website of the United States Government is specially built for parents looking to teach good money habits to their children. The site contains fun games and practical guides for developing the basics like the executive function, and all the way to practicing money skills and decision-making.
This website teaches financial literacy to kids of all ages using games like Financial Football, Peter Pig's Money Counter, and Road Trip To Retirement. Educators and parents, on the other hand, will love the lesson plans tailored for different levels – from Pre-K to college students.
This online curriculum from the investing and financial services giant is geared towards kids grades K-2 to 5. It starts from the very basics like: What is money? How to get money and spend it wisely? The advanced section, on the other hand, teaches the difference between needs and wants, the basics of smart shopping, and other essential skills for a financially stable future.
In this section of Kids.gov, young ones get access to a collection of resources where they can read articles, watch videos, and play games to financial stability. Here's a cool tip: Start with the 5 simple money-saving tricks. It may be just what your kid needs to get a headstart at managing finances.
Sense And Dollars is a simple game where you take the role of either a high-school or college graduate. In both cases, you need to balance your income and spending to win the game. Not a lot of fancy graphics. But the game requires a lot of math, which is what saving and growing money is about.
This online extension of the TV series of the same name is built to teach financial wisdom to children ages 6 to 12. The website contains helpful tidbits and clips from TV episodes, educational games, and a blog packed with dozens of useful articles.
Real-life money management is complicated. But learning the concepts and building blocks of financial stability shouldn't be. With Financial Entertainment, nearly 700,000 young visitors and counting get access to well-designed games and reading resources to improve their financial capabilities.
Follow a jolly green alien as he goes on an interplanetary trip where children get to learn about important money concepts like the cycle of money, budgeting, savings, and more. Along the way, you will need to use the calculator, a couple of math formulas, and an ATM to make ends meet.